3610 West Pike, Zanesville, OH 43701
(740) 450-6060
Contact us if you want to partner with us or have any questions about our programs and services. 
Zanesville Welfare Organization and Goodwill Industries, Inc Counties Served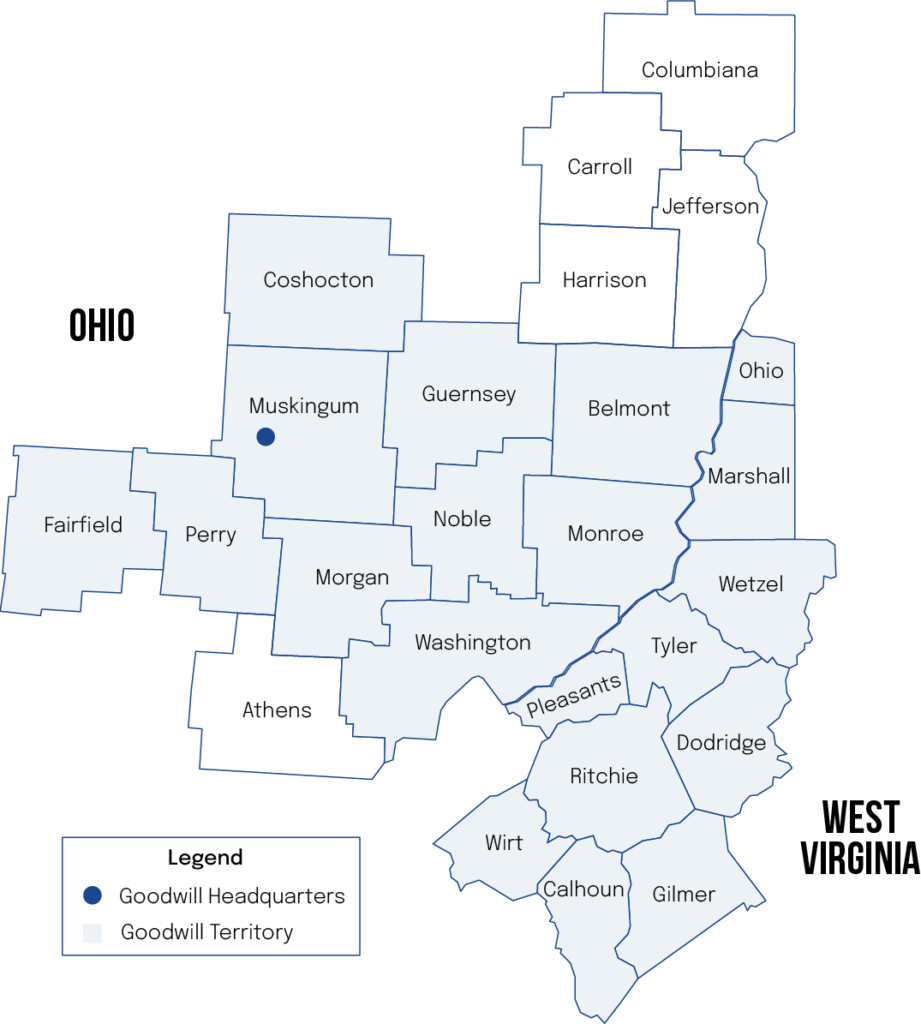 Couldn't find what you were looking for?
We usually get back to you within two business days. If you are looking to reach particular program, let us know for faster response times.